Visited my fellow blogger friend,
Our Weddings on Pennies
, who is on her journey to frugally planning her wedding on a budget...that's my kind of bride:) She is going to be having these awesome
ribbon wands
at her wedding and I thought I'd share this idea with some other budget conscious brides. Besides who wants rice in their hair? Are you planning to cook some rice on your honeymoon? The best part of these ribbon wands is that the kids will have a blast playing with them.
Below is a picture of an actual wedding using ribbon wands to give you some motivation and inspiration. The possibilities are endless. If you have too many guests and are not up for the challenge or if the price for that much ribbon is too much, consider using strips of tissue paper.
The Look for Less: Ribbon Wands
Source:
Also, click to see a video on how to make these simple yet cute ribbon wands.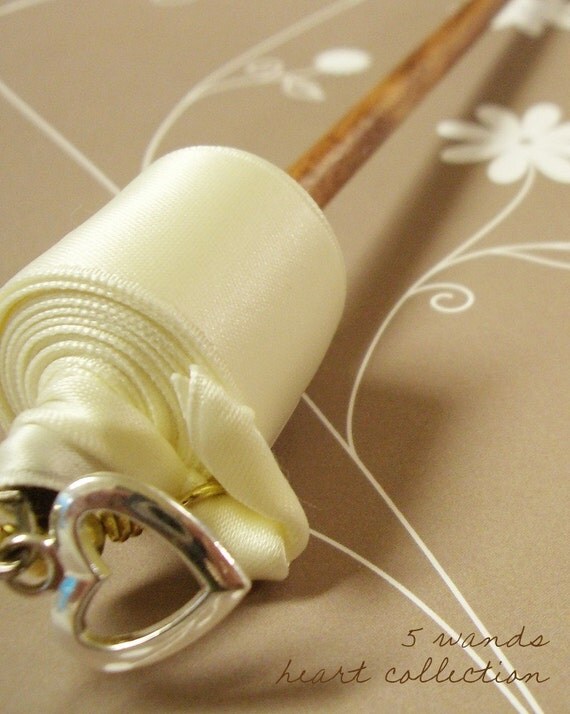 Love this combination. The best part which is so ingenius and frugal, is that this was made using a twig. So go out on a nature walk with your soon to be hubby and make these ribbon wands happen:) By choosing this route you are saving a couple bucks, perhaps enough to be able to add some embellishments on the wands or to grab a bit to eat after your nature walk.